Using Social Media
A word about using social media: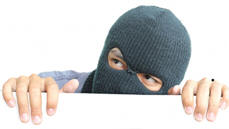 Protect yourself, your home and your belongings:
The point is, you don't want to let the world know that: 1) you are currently not home, 2) how far away you are based on your itinerary, and 3) how long you will be gone. Any two these three bits of information are all a burgler needs to determine how much time they have to case your home and break in. If you post photos online while on your trip, the burglers can use them to assess the value of your clothing, how expensive your destinations are, and what you are doing to gain additional insight into what you may have and how valuable their take may be.
Don't make yourself a target while you are away from home.
The following articles will provide valuable insight into how burglers use social media to identify potential targets: